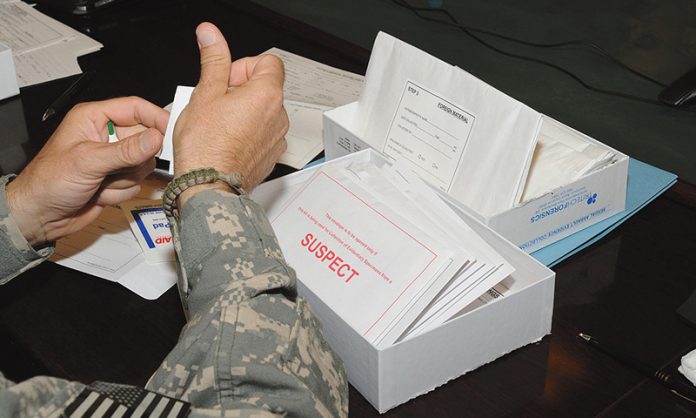 In the event of a medical emergency, the last thing a victim should be worried about is whether or not the medical facility they arrived at will have the appropriate equipment and trained staff to effectively assist them. Unfortunately, for many sexual assault victims in British Columbia, this is a reality.
Our current lack of so-called 'rape kits' (or sexual assault forensic examination kits) results in a lack of evidence to aid the police who investigate the crime, making it much harder to prosecute the offender. Needless to say, these kits should be accessible to all victims of sexual assault regardless of where they are.
Out of the hundreds of medical facilities in BC, only 12 are capable of administering the kits, meaning most do not have the correct equipment or trained forensic staff. Victims outside of Metro Vancouver are forced to travel long hours to facilities such as Vancouver General Hospital to wait for assistance, only to wait over a month for tests to be completed.
Furthermore, to transport a victim via police car to an appropriate facility does not help people overcome the feelings of being blamed as an assault victim. Commonly, victims will be transported in the back of a police car for the lengthy drive, which makes them feel more like criminals themselves; a person who feels blamed for being sexually assaulted may also be discouraged to report the crime at all.
The inaccessibility of the examination kits to victims who live in smaller towns also devalues the offended, as the lack of resources in their area suggest that their health and safety are not as important as those who live in the city. Regardless of where one lives, accessibility to such equipment in today's society is vital and a necessity.
Squamish counsellor Susan Chapelle, an assault survivor herself, is advocating for increased rape kit access throughout Canada. She recently reached out to Vancouver Coastal Health to address the issue and has requested funding for a forensic nurse in Squamish (where the closest facility equipped with a rape kit is Vancouver General Hospital), but she received an unsatisfactory response.
As sexual assault is one of the most common serious crimes, frankly it is appalling that the government has not addressed this issue. Sexual assault reports are complex, but it has been estimated in North American college surveys that nearly one fifth to one quarter of women have been assaulted. Will this be another violent crime against women that is swept under the rug, similar to the lack of attention given to missing and murdered indigenous women?
This issue is not unique to British Columbia, either. With a greater population than our own province, even Ontario only has about 35 facilities that can administer rape kits. In some rural areas of Canada, the kits have to be brought in by the RCMP. Clearly, this accessibility issue is a nationwide problem.
The lack proper medical attention simply means that the evidence needed to prosecute offenders will barely exist. To make rape kits available at all medical facilities across Canada is necessary in order to protect future victims, and bring to justice the wrong-doers.