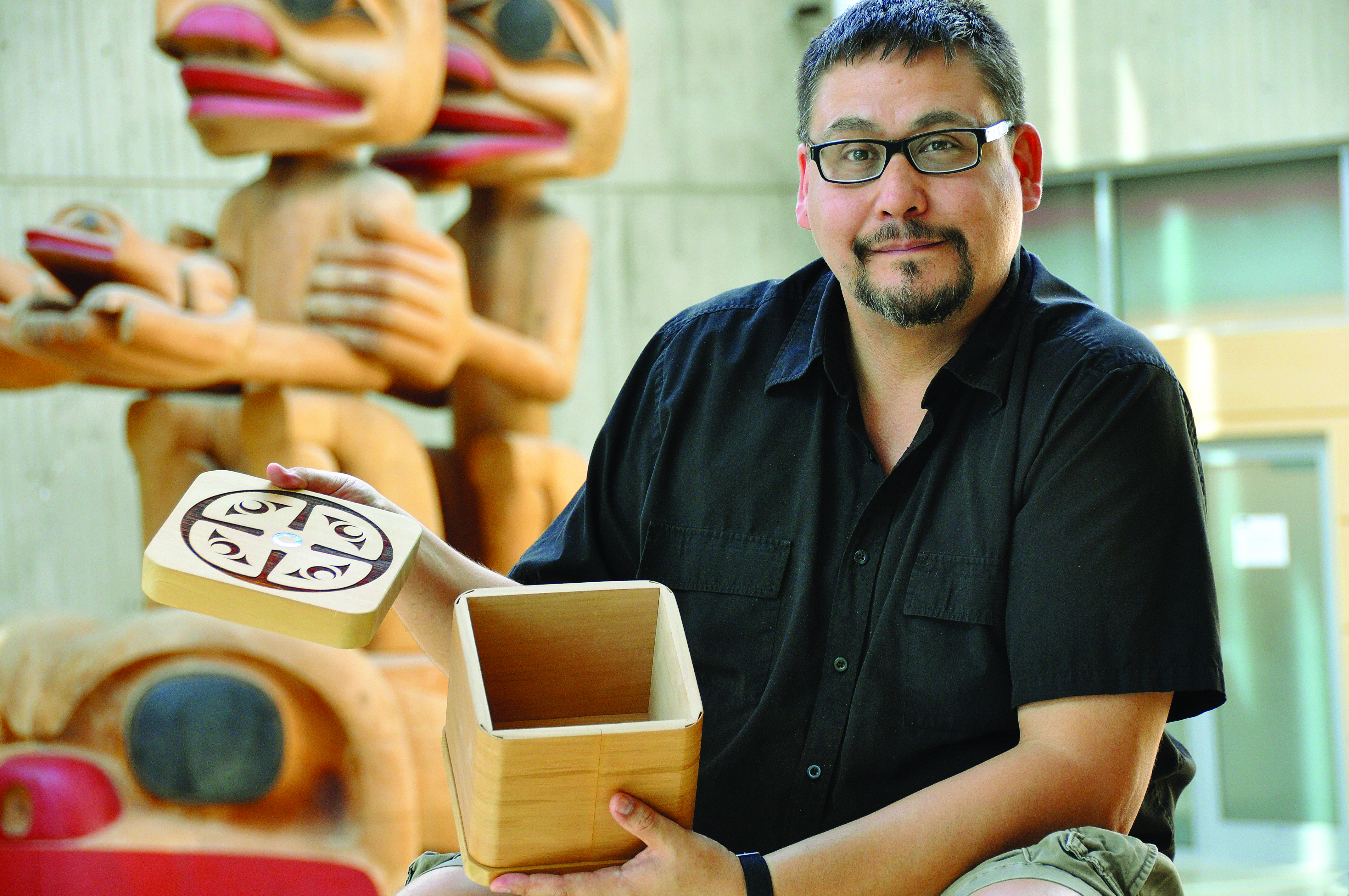 An SFU professor recently returned from Whitehorse, Yukon, where he was on set for the new documentary series, Wild Archaeology, which explores the history of First Nations across Canada.
"We just finished filming two episodes and I love it!" says Rudy Reimer, professor of First Nations studies and archaeology. 
As the host for the new series, he brings with him more than 20 years of experience working in the field of anthropology, archaeology, and First Nations studies.  
Reimer was first introduced to the concept when producer Tracy German contacted him about the idea. He told The Peak that he had always wanted to be involved in a project such as this, and this series sounded like an excellent opportunity to do so.
Wild Archaeology tells the story of archaeology across Canada, region by region, Reimer explains. He feels it is important to create an experience that connects people to the culture, the geography, and the history that exists within the land we live in and the people we live alongside. Reimer also hopes the program will help "dispel many myths that non-First Nations people might have about indigenous cultures that are alive and well."
According to producer Palefox Pictures, "the series recognizes the importance of consulting and partnering with archaeologists, anthropologists and indigenous studies researchers of Aboriginal origin." 
The series, set to premiere in 2015/16 on the Aboriginal Peoples Television Network (APTN), takes the audience through an educational and cultural exchange that brings them across the country to active research projects, archaeological sites, and First Nations cultural heritage sites.  
Alongside Reimer are two young First Nations co-hosts, Jacob Pratt and Jenifer Brousseau. Together, the three explore dramatic landscapes within and outside First Nation territories, including the Squamish Nation Territory, locations in Yukon including the White River Nation Territory and the Little John site, Richardson Island in the Arctic, Central Ontario around Lake Huron, and many others.
"What we do as indigenous archaeologists is bring oral history, place names, traditions, and integrate those under cultural understandings into the archaeological records that gives us a much more nuanced understanding of the ancient past," Reimer explains in the teaser.
The series is different from other television programs in many ways. As Reimer explains, the story is told from the indigenous perspective, with the archaeological analysis conducted by, with, and for the First Nations. The program will also promote real archaeology and First Nations heritage to a large and diverse audience on a national and international level. 
Currently, there is only one 13-episode season which is being filmed in two summers. Because Reimer teaches at SFU during the fall and spring semesters, the break in filming is meant to allow more time, effort, and long-term planning to be put towards working collaboratively with First Nations and archaeologists. 
To quote Palefox Pictures, "Without the support and involvement of Canada's Aboriginal Peoples, we would not be granted access to vital information, locations, and oral stories required to convey this exciting history."