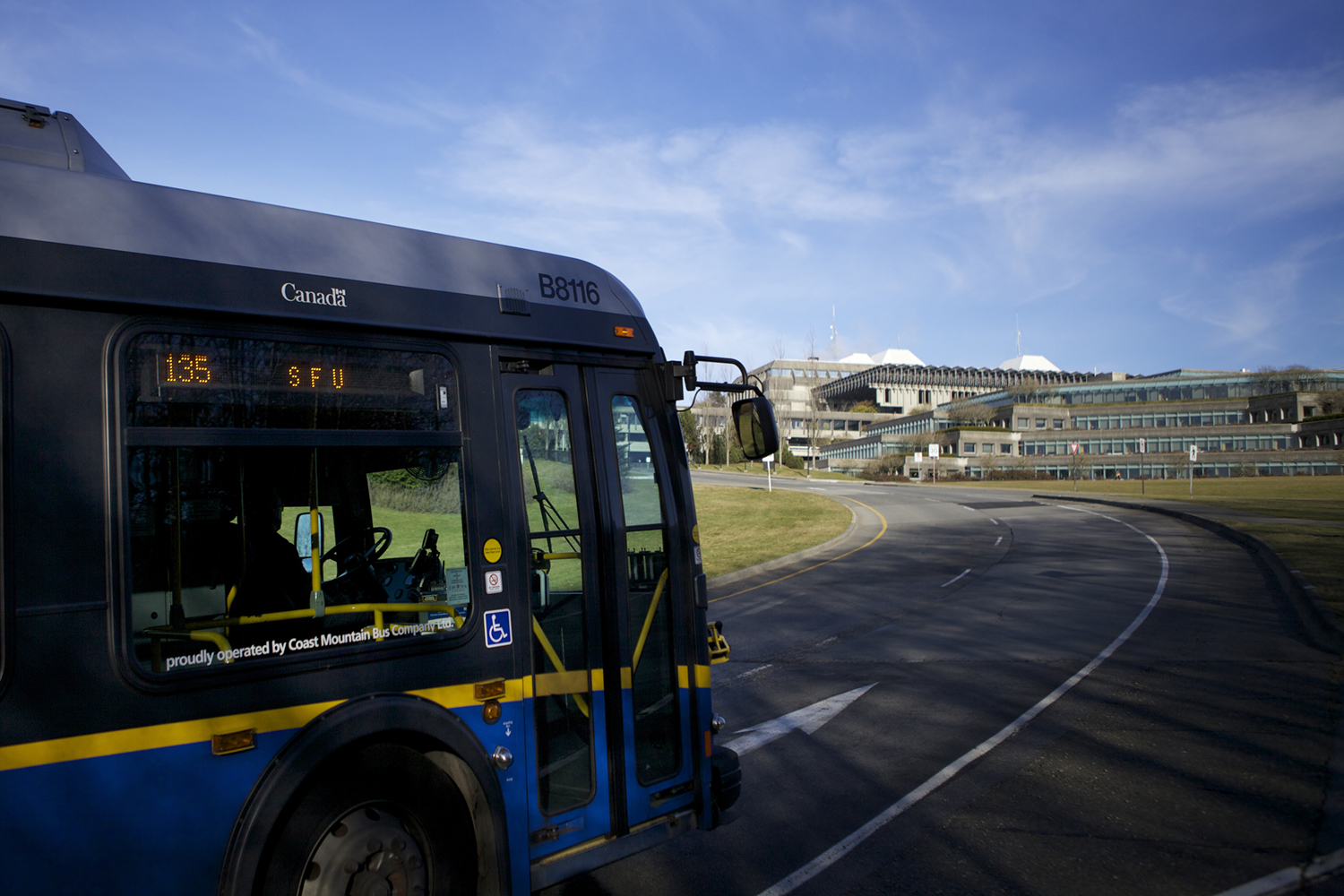 An interview with professional bus driver Dianne McKenzie has revealed funding problems within TransLink; McKenzie told The Peak she feels "good working for such a successful transportation company," but is "worried about the future."
McKenzie, driver for the Coast Mountain Bus Company — a subsidiary of TransLink — and Port Coquitlam Transit Centre job steward says TransLink recently implemented new efficiency measures. These include reduced driver "down time," as TransLink described it, as well as route time changes with shortened connection times.
McKenzie cited these measures as well as issues with TransLink's governance, as two central problems with the way TransLink is currently being run.
The route times optimization allows "less and less time between runs," McKenzie said, which not only reduces breaks, but makes it harder for passengers to make their connections.
However, TransLink frames this differently. In its 2014 Base Plan, TransLink explained that these changes were focused on reallocating 56,000 hours from underutilized routes to areas of otherwise underserved high demand routes.
The Plan stated, "This enabled TransLink to increase bus boardings per service hour by by 3.4 per cent while at the same time reducing the cost per boarded passenger by 2.2 per cent."
McKenzie said she feels "treated inhumanely" with this reduced down time, which does not give drivers time to even "stretch" or sit down to eat a meal. "We are not machines," she said.
The 2014 Base Plan, which includes these efficiency measures, outlines long-term, sustainable transportation strategies to match the demand from the million new residents expected in the Metro Vancouver region between now and 2045.
TransLink's ridership has significantly increased over the last few years. In 2011, TransLink set their 10th annual ridership record in a row; however, the numbers fell during the first six months of 2013, according to a study by the American Public Transit Association.
This decrease in commuters raises the question of funding. In a statement, TransLink explained, "Current funding sources are not keeping pace, and there is a reason to believe that simply keeping pace is not good enough."
"We've been having a pretty good hate on."

Gordon Price,
director of city program, SFU
In last May's provincial election, Premier Christy Clark promised that a referendum on TransLink funding would be held on Nov. 15 of this year. The referendum has been pushed until a later date due to concerns from regional mayors who suggest that more time and input are needed on the subject beforehand.
For SFU director of city program Gordon Price, the only answer to the referendum question is a yes vote for more funding, but commuters shouldn't be too quick to blame the organization for the lack thereof.
"It shouldn't be about TransLink. We've been having a pretty good hate on, we've all contributed to that. Oddly enough, some can make a good case that it's a good organization, as its authorizing legislation is admired around the world," Price told Burnaby Now.
Despite her criticism, McKenzie insisted that she is not trying to bash the company, but merely point out the problems with its current system. "As bus drivers, we empathize with our users," she said. "We hear their concerns daily and often it's not very nice."
She hopes to at least help others understand "why some drivers are not too happy, why they can't wait for [. . .] any number of seemingly small actions on the part of the passengers." Drivers, she said, "now really don't have the time."