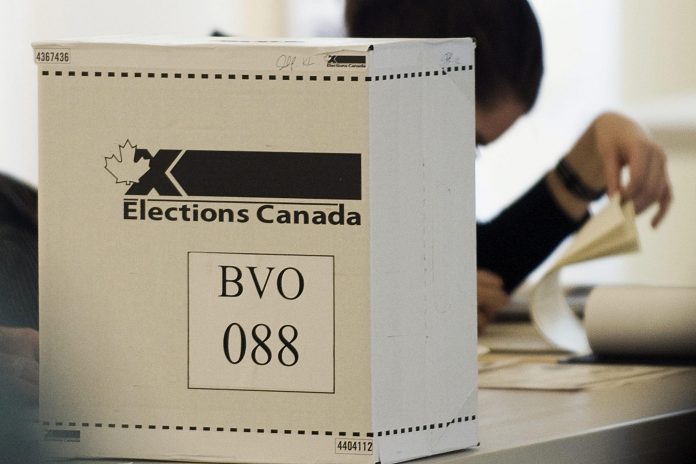 This coming Saturday, November 15, voters across British Columbia will head to the polls to elect their next municipal governments. Sadly, if past statistics are any indicator, very few people will actually exercise this right, which is even more tragic considering that elections at the municipal level may be more important than either provincial or even federal elections. After all, it is in municipal elections that we vote for the candidates who live and work in our communities — arguably, municipal candidates have more of an effect on our daily lives and communities than our prime ministers or premiers.
To become a registered voter, you must be 18 years of age and a Canadian citizen. In addition, you must have been a resident of British Columbia for at least six months prior to the election, and have lived in the municipality you are voting in for at least 30 days.
For some of you, this may be your first opportunity to join in the democratic process. If you are already registered to vote, you should have received your Voter Information Card in the mail, which you should bring with you on election day, in addition to a piece of photo identification with a signature and a second piece of identification that has your name and address printed on it. If you need to register on election day, you must bring at least least two documents with your identity and address — one of these documents must also have your signature.
In the interest of ensuring that we are all knowledgeable voters come Saturday, here's a breakdown of the major players in the mayoral races of the three cities that house SFU campuses: Burnaby, Surrey, and Vancouver.
Burnaby
There are a grand total of six mayoral candidates striving for the top seat in the City of Burnaby, but it's likely that only two of them actually stand a chance of winning — current mayor Derek Corrigan, and his main opponent, Daren Hancott. To be fair, one of the independent candidates, Sylvia Gung, has made headlines with her promises to ban public displays of affection; the remaining three are relative unknowns.
Derek Corrigan (I)
Burnaby Citizens Association
Corrigan goes into this election with quite a few advantages, the main one being his longevity, having first been elected in 2002 and reappointed in each subsequent election. In addition to his many years as mayor, Corrigan has also been a member of Burnaby Council for over 25 years. In both of these roles, Corrigan has consistently led the economic, social and environmental development of the city. He recently gained a lot of attention on a greater stage for his steadfast opposition to the twinning of the Kinder Morgan pipeline, which is only a part of his dedication to environmental advocacy. Corrigan has popular support both in and out of the city — enjoying a 67 per cent approval rating among Metro Vancouver mayors — and is recognized region-wide for his knowledge and leadership on transportation issues.
Daren Hancott
Burnaby First Coalition
Hancott is the main opposition to Corrigan's continued incumbency, and he has his work cut out for him. In stark contrast to the sitting mayor, Hancott enters the race with a distinct lack of political experience. In its place, Hancott brings a PhD in business, which is coupled with a breadth of experience in that field, having conducted business in over 22 countries and been in several high-powered positions along the way.
He also previously served as chair of the BC Chamber of Commerce, and has called for stronger relationships between the city and higher levels of government. Hancott plans on using years of business experience and management expertise in order to bring a high degree of responsibility to Burnaby City Hall.
Sylvia Gung
Independent
This second-time mayoral candidate is well-known in news circles around the country, due to her, uh, interesting way of looking at things. Gung's official profile on the City of Burnaby's website proclaims her as a candidate who desires to "empower citizens" and establish a "wholesome society." Just in case you were wondering what that incredibly vague statement means, Gung has made it loud and clear — she's plainly stated that she intends to ban public behaviour that hints at sex or sexuality, including public hand-holding and kissing at weddings. On top of that, she also plans to put those who are on welfare to work cleaning up garbage — welfare payments would be rechanneled to form their wages — along with abolishing the school board, and innovating what she describes as the "backwards organizations that are the unions and PACs."
For those of you living in residence or spending the day studying on Burnaby Mountain, there will be a polling station conveniently set up at University Highlands Elementary School on election day.
Surrey
Surrey is currently in a state of confusion following the resignation of longtime mayor Dianne Watts, who announced last April that she would not seek re-election after holding the position for almost a decade — Watts is now seeking the Conservative nomination for the federal riding of South Surrey-White Rock. This bewilderment is easy to spot in the polls, as a full 32 per cent of Surrey residents are unsure of who they will vote for, while the leading candidate in the race has only 27 per cent of the popular support.
While seemingly worrisome, this confusion is perfectly understandable when you consider that Watts won the last election with an unheard-of 80 per cent of the vote. While there are several candidates vying for the position, there are three candidates who currently stand out from the pack: acting mayor Linda Hepner, former mayor Doug McCallum, and city councillor Barinder Rasode.
Linda Hepner
Surrey First
Hepner is currently the city's acting mayor, having taken on Watts' role following her resignation. Hepner was a member of the city council as part of the former mayor's team, and is thus viewed by some as a natural successor to the popular leader. On the other hand, some critics have argued that Hepner is riding Watts' coattails and endorsement, rather than presenting a clear plan for what her leadership will do for the city during her term as mayor. While Hepner has accomplished much during her time on city council, her future plans are light on details, and she seems to advocate for merely continuing to support and build upon plans put into place during Watts' time in office. While this isn't necessarily a bad thing, it doesn't do much to show off her ability to form policy regarding the future direction of the city.
Doug McCallum
Safe Surrey Coalition
Former Surrey mayor Doug McCallum hopes to return to the chair he occupied from 1996 until his defeat at the hands of Dianne Watts in 2005. One of the biggest factors working in McCallum's favour is his former position as the chair of Translink, and his promise to deliver much-needed transit upgrades to the city.
Less inspiring is his promise to cut down on crime and improve public safety, as it was during his tenure that the city was dubbed the "Car Theft Capital of North America," beating out both New York and Los Angeles in a per-capita comparison. Though McCallum has referenced the experience he has gained since his defeat almost a decade ago, critics are skeptical, and believe he may simply try to reset the clock. Like Hepner, McCallum has been light on details, but that could change as election day looms closer.
Barinder Rasode
One Surrey
Another councillor who started off as part of Watts' initial team, Rasode recently left in order to run her own mayoral race with her One Surrey team. Though she currently is trailing Hepner and McCallum in the polls, Rasode could still become a force to be reckoned with. In contrast to her opponents, Rasode has actually released details of her 10-point plan to make Surrey one of the safest cities in Canada; it features input from chief constable Jim Cessford — the longest serving police chief in the country — and professor Curt Taylor Griffiths from the SFU Police Studies Program. In addition, she has two former police officers on her One Surrey team, including a former staff sergeant in charge of community policing in Surrey, which is an integral part of her plan for the city.
The closest polling station to SFU Surrey on Election Day is Old Yale Road Elementary School. It's about a 10-minute walk from campus.
Vancouver
As Canada's eighth-largest city heads to the polls this weekend, the rest of the Greater Vancouver area will be watching in anticipation. The results of Vancouver's election will likely have the biggest effect on the greater metropolitan area, if only because the city itself is so large. In terms of popularity, incumbent mayor Gregor Robertson is still topping the polls — it remains to be seen if his two biggest challengers can prevent him from securing a third term.
Kirk LaPointe
Non-Partisan Association
Currently second in the popularity polls with 32 per cent, LaPointe and the NPA are the biggest threats to Robertson's third term. Though he is making his first foray into politics, LaPointe is well-known in media circles, having served in a variety of senior positions at various news organizations, including the Vancouver Sun, the National Post, CTV, and the CBC. In these positions, LaPointe has been a long-time advocate for greater government openness, inclusiveness, and public access to information, which he plans to transfer into the political arena with a commitment to government transparency, fiscal responsibility, and meaningful community consultation. LaPointe envisions a Vancouver wherein citizenry would continue to have a voice, and would be kept in the loop on the activities of the municipal government.
Gregor Robertson (I)
Vision Vancouver
Former NDP MLA Gregor Robertson is nearing the end of his second term as mayor, and seems poised to enter into a third term if the polls are any indicator (he currently enjoys 46 per cent of support from decided voters). Despite some critics being upset with the influx of bike lanes into the city and the handling of incidents like the Stanley Cup Riot, Robertson managed to sweep the previous 2011 election — all of Vision Vancouver's city council, park board, and school board candidates were elected.
Moving forward, Robertson has promised to "continue to address affordability and homelessness," along with refusing Kinder Morgan's proposal to "put 340 more oil tankers in our waters," and advocating for a Broadway Skytrain line. Demographically speaking, Robertson currently has the edge among home renters, women, voters under 45, and those living in the Downtown core and areas east of Main Street.
Meena Wong
Coalition of Progressive Electors (COPE)
Coming in at a distant third in the polls are Meena Wong and COPE. A former employee of the Toronto Star and an assistant to Toronto mayoral candidate Olivia Chow back when she was a city councillor, Wong has been a COPE activist since 2005. No stranger to politics, Wong previously ran for the federal NDP in the last federal election, and has a vision for the city that is very different than those of Robertson and LaPointe. Committed to social reform and making Vancouver more liveable, Wong supports some very intriguing measures, including a tax on vacant properties (which she plans to use to fund affordable social housing), a $30 per month U-Pass to be made available to all Vancouver residents, and increasing the city's minimum wage to $15/hour. While these all sound like great policies, Wong has been less open about how these goals will be accomplished, which may be partially to blame for COPE's comparably low rating in the popularity polls.
For those of you attending classes at SFU Woodwards, your closest polling station will be at the International Village Mall on West Pender Street. Harbour Centre students, on the other hand, can head to the Morris J Wosk Centre for Dialogue, which is literally seconds away from campus.
Illustrations by Eleanor Qu and Chen Chen.