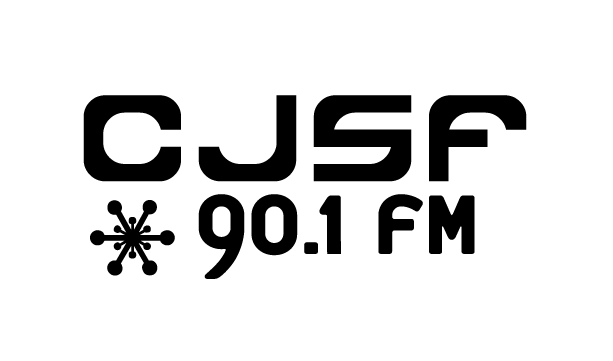 SFU's radio station CJSF has launched a new spoken word segment called Speak Up! It consists of an hour of volunteer-made spoken word programming, and encompasses a wide range of topics. The station typically has a variety of talk and music programming all mixed in together, so they are hoping that by having a more predictable schedule, people will be able to tune in regularly. Speak Up! is the result of a collaborative effort between Jesse Wentzloff and Robin Eriksson, who wanted to change things up at CJSF.
Wentzloff and Eriksson are staff members at CJSF. Wentzloff — Public Affairs and Talk Coordinator for the station — oversees the production of all the spoken word programming. Robin — Programming Coordinator — oversees all broadcasts and ensures they follow regulations. They created Speak Up! to attract volunteers and present them with an opportunity for learning.
The program allows volunteers to collaborate on the entire program and gives the opportunity to produce smaller segments. Wentzloff believes that with this approach, volunteers will be able to feel more comfortable coming in and contributing to the program. "There are so many skills involved in making radio. I'd like to make it so that you can come in and focus on just one of those skills at a time," explained Wentzloff.
Eriksson shared her hope that making it easier for students to get involved would do more than just encourage participation, but also present an opportunity for learning. She expressed that making talk radio works on a variety of skills — such as presentation, research, interviewing, etc. — all of which can be applied to other situations. Eriksson believes that "if people come and they learn how to do public affairs radio, they can do anything."
Another aim is to make it easier for volunteers to produce content. For starters, volunteers can contribute content on whatever topic they would like. Wentzloff mentioned, "If it's an interesting story, I want to hear." The radio station has a strong focus on providing a platform for the under-represented. "With the consolidation of media around the globe those local stories are getting harder to find at a grassroots level [. . .] we're becoming that under-represented voice," stated Eriksson.
Both Wentzloff and Eriksson emphasized the importance of local stories being covered by the community, not just big media platforms. To mark their first week, Speak Up! (and the other spoken word programs) aired documentaries produced with a grant that CJSF received in 2015 from the Community Radio Fund of Canada. Previously aired programs can be found on their website.
Speak Up! airs on 90.1 FM at 10 a.m. weekdays, excluding Wednesdays. If students want to get involved with the show, they can stop by the station Wednesday to Friday or sign up for volunteer opportunities at cjsf.ca/signup.