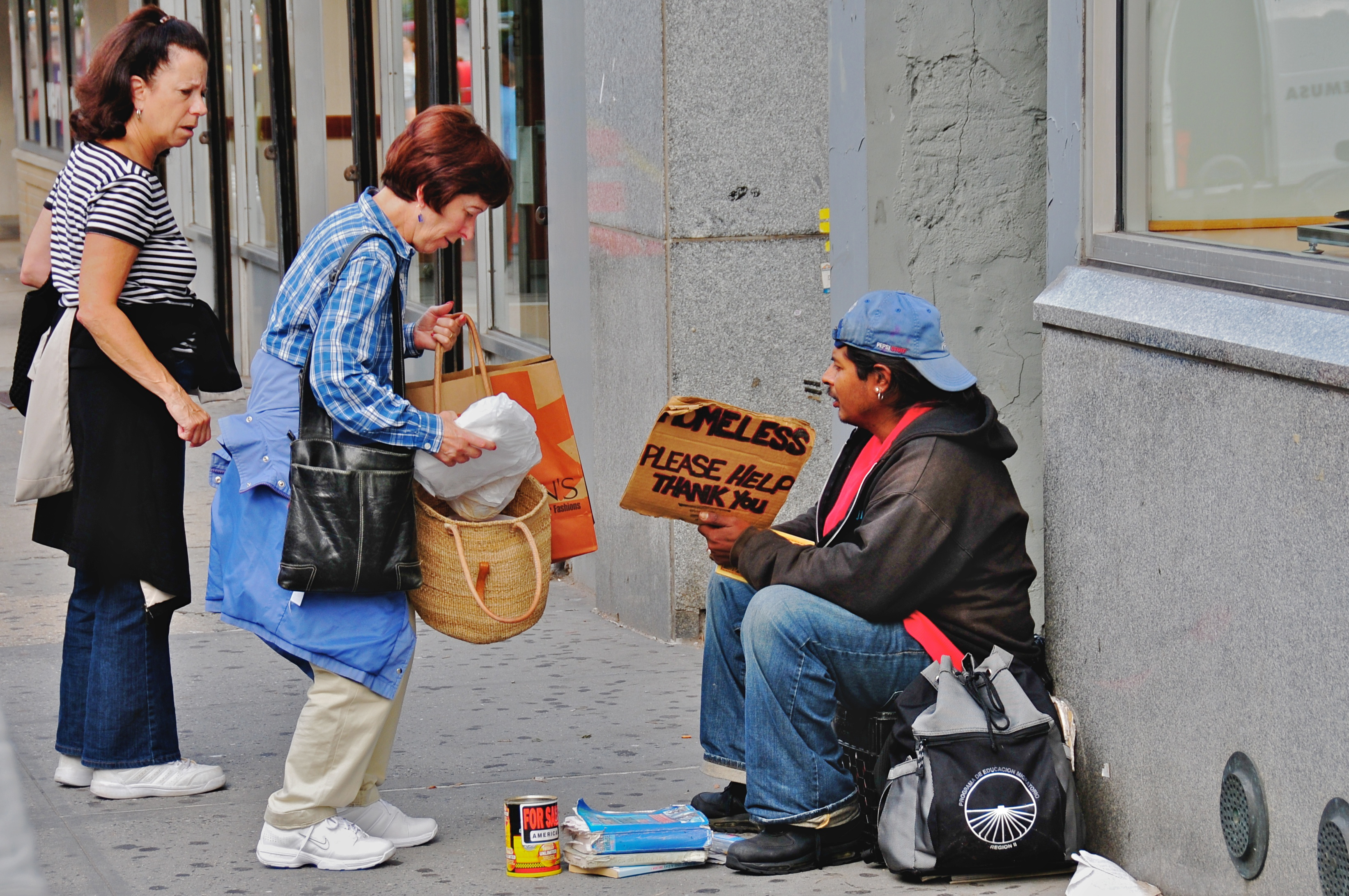 The downtown Surrey core has been experiencing a rise in aggression from panhandlers. As one of the fastest-growing cities in Canada, Surrey is beginning to experience a level of panhandling that tends to occur in larger cities.
An increased volume of people and more foot traffic in urban areas presents the opportunity for panhandling. The Downtown Surrey Business Improvement Association (BIA) has received numerous reports from businesses that are concerned this trend is detracting from people's impressions of the neighbourhood and affecting their business.
The organization is now taking action to remedy the problem, employing SFU criminology student, Alex Dibnah, as a summer research intern to look into the matter. "There are people in the community in need," said Dibnah.
Aggressive panhandling is distinguished by behaviour that causes a person to legitimately fear for their well-being. This can come in the form of making a rude gesture or comment after refusal, or following someone with repeated requests for money.
"It can be an uncomfortable situation for people being panhandled, simply because they do not know how to react. This can be addressed through increased public awareness, which is what we are working on, " Dibnah explained.
Aggressive panhandling is distinguished by behaviour that causes a person to legitimately fear for their well-being.
As reported in The Province, BIA's CEO, Elizabeth Model called it "a disruption," saying that, "When there are panhandlers basically loitering around your business, the perception is not extremely good for inviting customers in."
Captive audience solicitation — as well as aggressive panhandling — is considered illegal in BC under the Safe Streets Act of 2004; this sort of panhandling involves soliciting people when they are unable to leave, such as at bus stops, ATMs, or traffic lights. People can be issued tickets for this and repeat offenders can be arrested.
Dibnah is collecting data about which areas see more incidents of aggressive panhandling with the aim of gearing initiatives toward those specific places. By reaching out to people through social media, she has learned that people encounter panhandling most frequently in places such as Surrey Central SkyTrain station.
Identifying these "hot spots" will help the BIA target their initiatives. One of their aims is to provide education to the public and to tell people not to give money to panhandlers. The second part of their message is that the better way to help is to give to charities geared towards aiding those in need.
Dibnah will be working on this project for the remainder of her co-op term. She said that her experience so far has been "absolutely fantastic." She considers herself lucky to have her first co-op placement somewhere she can work on something so closely related to her studies in criminology and that is "right up her alley.